Psychotherapist and Psychologist
(PSI Basic Grade, IACP)
CBT Psychotherapy – Reborn Clinic
Welcome on a psychotherapy journey that you had courage to take!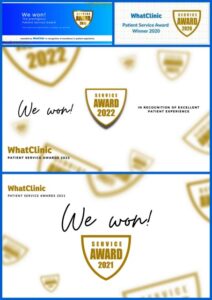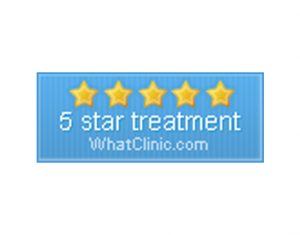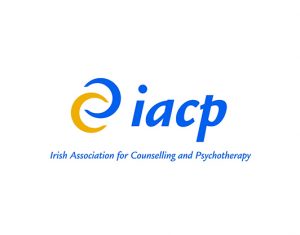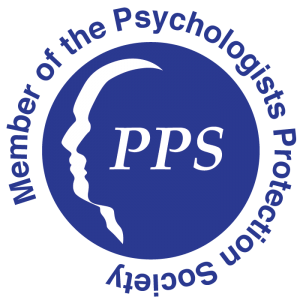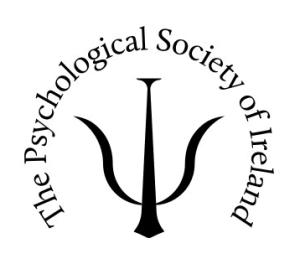 ACCEPTING ONLY FOR ONLINE THERAPY.  Please contact me by email, text or what's app as I can be unable to pick up the phone due to workload.
   The reasons that influenced your decision of searching for psychotherapy are probably diverse in their dimensions and depth. These reasons are very important and the role of a therapist is facilitating the understanding and awareness of your inner world, healing, future development and psychological change in as much safe way as possible. Therefore let me introduce myself.
   I am graduated Psychologist (1st Hons MSc in Applied Psychology, BA in Psychology, member of PSI) and qualified Psychotherapist (BA in Integrative Psychotherapy and Counselling, Prof. Dip. in Psych. and Couns., fully accredited member of IACP, fully insured) based in Dublin, Ireland.
   My interest and work is focused around anxiety, depression/mood disorders, trauma, addiction, ADHD, PTSD and OCD. I am particularly interested in rare, challenging and/or understudied mental disorders such as personality disorders particularly borderline and antisocial disorder (DBT, CBT),  misophonia (certified by Misophonia Institute), trichotillomania and other body-focused repetitive behaviours (trained by The TLC Foundation for Body-Focused Repetitive Behaviours). Additionally, I work with attachment related issues that underline mental aspects of our mind such as self esteem, anxiety, depression, relationship challenges, grief and other. 
   Moreover, my practise and development of my skills included a volunteer counsellor position with Dublin Simon Community for more than 4 years where I had an opportunity and a privilege to become an emotional and psychological support to vulnerable and/or marginalized people. I gained an experience of working with co-occurring disorders and various issues during that time which prepared me for an application of a flexible approach suited for diverse needs of an individual. I was awarded with Sunshine Personality Award in 2019 by DSC that holds a special place close to my heart. My other recognition had been awarded by What Clinic website for Customer Service 2019, 2020, 2021 &2022 making me feel inspired and appreciative. I was also very happy to learn that I have been listed as one of the best psychotherapy services in Dublin, Ireland by bestinireland website. I am humbled by those recognitions and motivated more to deliver the best service I can. 
   My personal therapeutic style integrates various techniques from different theoretical backgrounds (used accordingly to client's needs) however my main core relates to the one of the most researched therapeutic approaches such as CBT (certified by Beck Institute) including Habit Reversal Therapy for Body Focused Repetitive Behaviours (HRT)/ Comprehensive Behavioral (ComB)  and "its family" such as DBT (Accredited Level 2 for 1 to 1 Therapy),  REBT and Schema Therapy. I also use IPT (Interpersonal Therapy for Depression, Level A Certified) with consistent humanistic core conditions throughout a process; congruence (genuineness or realness), unconditional positive regard (acceptance and caring) but without neglecting a principle of accountability, and accurate emphatic understanding (an ability to deeply grasp the subjective world of another person).
   Every therapist varies in his/her approach so it is important for you to learn about them in order to make a right choice for you. You can read more about them here. Within these approaches therapists represent different personalities (and their expression of it in therapy) with different views on aspects of therapy such as neutrality, the level of self-disclosure or persuasion. Note that the mainstream view on therapy that it is passive, neutral, with therapist not showing one's own personality/humanity and focusing solely on emotions is a myth. Therefore please read the tools I further use within my approach (click on active links for detailed information):
cultural awareness (experience in working with diverse cultures such as Irish, Polish, German, Croatian, English, American, Brazilian, Algerian, French, Indian, Lithuanian, Mauritian, Maldivian and other), 

confidentiality,

realness,

creativity and humour,

psychoeducation,

collaborative analysis and search for an understanding of a client psyche and life circumstances,

open and safe space for exploration of a wide range of topics,

non-judgement but striving for accountability needed for beneficial change, 

consistent support with encouragement in difficult moments,

constructive challenge and collaborative debate on thoughts, 

an open mind and welcoming attitude to everything you bring into the session,
   You can read about my clients' experience of a therapy in the Testimonials section of this website or here.
   Choosing your own psychotherapist is very important. The relationship with your therapist is a key to your success. It is important for your therapy to feel connected with the therapist, to trust her/him, to feel safe within the space, to feel encouraged and empowered. Do not hesitate to raise your concerns, and also if you feel that therapy does not work for you please share it with your therapist. However remember, a therapy takes time, takes ups and downs, and includes difficult emotions that you might feel to avoid including moments where you might not agree with the therapist. Yet this is a part of the journey. Your open feedback with the rapture/repair attitude are one of the most valuable tools that will help both of us to look at the psychological dynamics in a real time and grow from it. Therefore apart from the therapist factors such as collaboration, empathy, therapeutic alliance and positive regard playing role in an effectiveness of therapy (30%) the client's factors are equally important for beneficial results (40%) and they include:
readiness for change (your sense of responsibility),

openness (

readiness to explore and learn about your mind, its errors and biases, your history with curiosity),
engagement (willingness to be consistent with sessions, homework, feedback and exploration),
active participation (sharing ideas, insight, feedback),
  My work style may include giving a homework that includes: the mind exercises (CBT, DBT, REBT, Schema Therapy techniques, meditation), reading articles/books, recommendation of movies for a self-reflection practise, your writing (recommending keeping the notes), art techniques, questionnaires etc. All will be applied in your own peace, with no rush, with your collaboration and readiness for the next steps. The most important in all of that is your safety and comfort in the exploration of self and life you live on.
   I work from Monday till Friday from 1 pm till 9 pm (online).  I work with adults & youth (17+). 
   Please note that as a PSI Basic Grade Psychologist some insurance companies do not accept this level as a basis for your insurance claim or IACP Psychotherapy accreditation. That can depend upon your plan or internal requirements. Please check the policy with your insurance provider.
   Hope I will have an opportunity to meet you and become a part of your journey – for bad and for good.
   You come as a Client but we become a Team!
   Renata. With warm wishes.