Face to Face CBT Psychotherapy and Counselling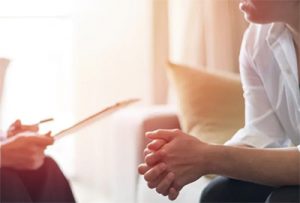 Face to Face therapy gives an opportunity to engage in a direct deep therapeutic relationship with another human being. Within this space, the healing and development have an opportunity to occur. Psychotherapy sometimes can feel like a scary prospect to experience for many people. I often encounter fears from my clients assuming to open a tame and emotions flooding over without a control. However, it does not have to be the case with the right approach and risk prevention techniques put in place from the very start. Let me guide you through it. The first session includes 15 minutes of introduction to the rules and approach. The contract is explained and confidentiality limitations which are a very important part of the contract. The therapeutic approach is described. I have been trained in Integrative Therapy that entails various methods of working. I do reach for those resources depending on the client and with a collaboration from a person. I use creativity humour and flexibility. However, my main approach is based on (but not limited to, also includes the family of behavioural therapies such as Schema Therapy, Rational Emotive Therapy (REBT), Dialectical Behavioural Therapy (DBT) and Cognitive Behavioural Therapy (CBT) from few reasons:
"CBT is the most researched form of psychotherapy.

No other form of psychotherapy has been shown to be systematically superior to

CB

T; if there are systematic differences between psychotherapies, they typically favour 

CB

T.

Moreover, the CBT theoretical models/mechanisms of change have been the most researched and are in line with the current mainstream paradigms of human mind and behaviour (e.g., information processing) "*
In my practise, as Psychologist and Psychotherapist, I base my expertise on an available research evidence in order to deliver the most probable in effectiveness treatment. Yet, once we begin the process, flexibility is maintained due to a recognition of an individuality and a humanistic value within each person. I do care about you feeling safe and heard and those are foundations of my work. Therefore, I call my approach Humanistic CBT. Yet, another aspect cannot be omitted which is a power of therapeutic alliance that shows moderate and stable influence on the outcome**. It is important for both of us to engage in a relationship and show motivation to do so. An honest feedback is a very important part of building an alliance and achieving therapeutic benefits. Therefore, I will be monitoring your progress and your needs throughout the process.
On the first session, after 15 minutes of introduction and explanation of confidentiality rules, we can proceed to your story. The first session can seem chaotic because it is a first time when usually people want to share everything what they held inside. Do not worry, I deal very well with chaos 😊 We are going to organize emotional/situational aspects of your life during the process in order to understand where your issue comes from. You also will get emotional management techniques just at the start in order to keep you safe. As therapy progress you can decide how deep you want to go. I apply questionnaires in order to increase a validity of our conclusions. The homework will be a central part of your process in order to internalize your new ways of thinking and habits so you can easily access them inside you when they are needed. The feedback will be requested.
Face to Face Therapy differs from Online Therapy in regard to the setting that might influence how we process information and how we feel. For some Online Therapy is a good option because a feeling of safety is enhanced due to a person's own private space. They feel like they can share more because a screen acts like a shield and their home is used as their safety net. Studies showed (check in Online Therapy section here) that there is no difference in an outcome between Face to Face and Online Therapy. However, people often hold a detrimental belief about online use as a worse source of human contact, which is not always a case. Yet Face to Face therapy can be a better option for you because some people feel like they are leaving the world outside and enter the new space of possibilities without a judgment. The room can give a feeling of being contained and help with keeping a focus on important aspects that are said and felt. As you see no option fits all and it is up to you what you would like to engage with. But stay open. Take your time and contact me if you have any questions. For now, thank you for your interest and hopefully I will meet you to join your inner journey and become a supportive companion.
Warm wishes
Renata
References
*https://www.ncbi.nlm.nih.gov/pmc/articles/PMC5797481/
**https://www.ncbi.nlm.nih.gov/pmc/articles/PMC3946510/#:~:text=Research%20has%20shown%20that%20the,in%20dissociative%20disorders%20(DD).
***https://www.washingtonpost.com/lifestyle/wellness/why-some-practitioners-of-walk-and-talk-therapy-think-it-is-especially-helpful-for-teens/2019/05/28/ab0b54d4-7272-11e9-9f06-5fc2ee80027a_story.html[/vc_column_text][/vc_column][/vc_row]